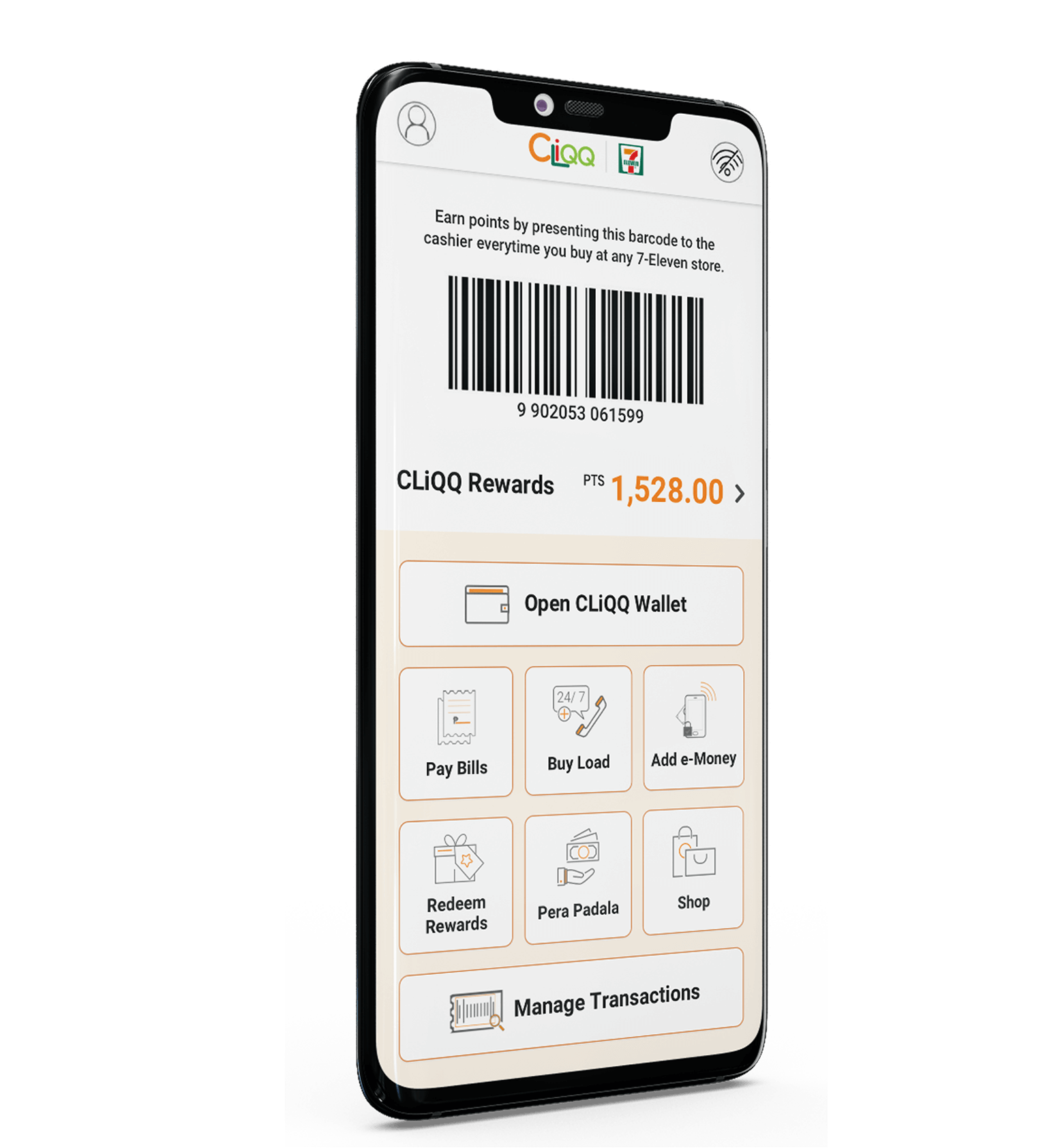 7-Eleven presents the CLiQQ app!
You have your mobile phone with you everyday. With the CLiQQ app, you can always earn points every time you buy at 7-Eleven. Download it now on Google Play or on the App Store to get fun and exciting rewards at your fingertips.
Go online at 7-Eleven stores. The CLiQQ app lets you connect to CLiQQ WiFi automatically with an auto sign-in feature. You can also top up your data using the app with the rate of 1 point for 20MB. New CLiQQ app users get 200MB FREE!